Developer secures zoning change to go up to 5 stories high near Parmer Lane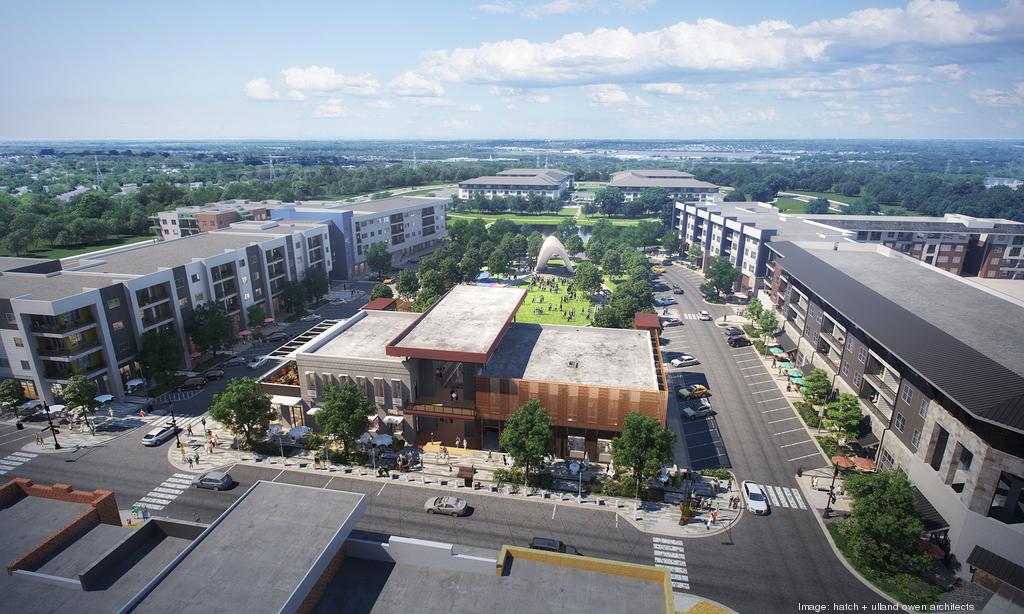 Taller commercial buildings are set to rise in a large North Austin neighborhood under construction.
New York-based developer Reger Holdings LLC has permission to build bigger within the $1 billion, 425-acre EastVillage, after Austin City Council on Oct. 27 approved a zoning change.
In exchange for permission to build up to five stories, or 70 feet high, instead of three stories, developers have promised to contribute $1 million to the city's affordable housing fund and to dedicate new parkland. The taller buildings are planned to be built along busy Parmer Lane, with the properties farther from the road being used for residential development.
The budding EastVillage neighborhood is rising near Samsung's North Austin factory. It's also near the Parmer Austin business park, which is home to major employers such as defense contractor BAE Systems, a General Motors Innovation Center and industrial giant 3M.
First announced in 2019, Reger started construction on EastVillage in June 2021. As of late, Reger has sold 466 single-family lots to KB Home, which already has model homes on the ground.
With buildout expected to take five years or more, the project is planned to include 2,000 apartments, nearly 500 single-family homes, three hotels, more than 500,000 square feet of restaurant and retail space and more than 1 million square feet of office space, plus 157 acres of parks and around five miles of trails.
Attorney Michael Whellan of an Armbrust & Brown PLLC, who is representing Reger in the development review process, has emphasized that the firm's 157 acres promised for open parkland is three times what's required.
The latest tweak approved by Council represents the 18th amendment to the Pioneer Crossing planned unit development, which was initially approved by the city in April 1997. In its entirety, the PUD covers nearly 1,550 acres off East Parmer Lane, south of East Howard Lane and Gregg Lane, east of Dessau Road and north of Cameron Road.